Interfaith Thanksgiving Service – Sunday 11/19 7PM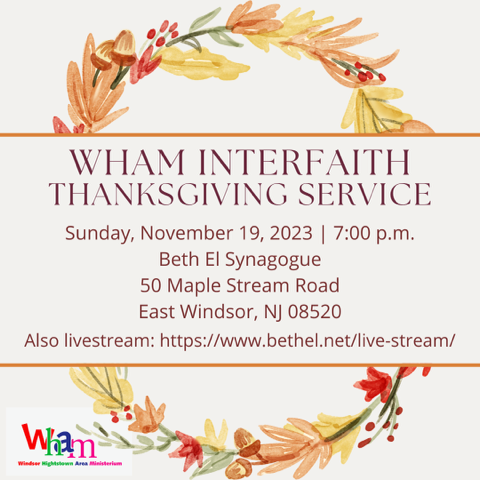 Our local interfaith association, the Windsor Hightstown Area Ministerium (WHAM), is holding its annual Thanksgiving service on Sunday, November 19, at 7PM. This year the service is at Beth El Synagogue, 50 Maple Stream Road in East Windsor.
WHAM brings together several dozen religious communities in East and West Windsor, Hightstown, and Cranbury, including St. David the King. The Thanksgiving service is a great opportunity for us to express our friendship and connection with local Christian believers of every tradition, as well as our Jewish and Moslem neighbors. Deacon Tom Baker will be there representing the parish and he invites other parishioners to come along.
Preaching at this year's service is our neighbor from down the road in Dutch Neck, Rev. Rory Chambers. Rory was born and raised in Australia, where he worked as a high school chaplain. He has journeyed through different theological traditions and ministry contexts and is now an ordained minister serving as an Associate Pastor at First Presbyterian Church of Dutch Neck and as the current Moderator of the Presbytery of the Coastlands. Rory is also a professional musician; he regularly runs a live karaoke night in Hightstown, which is delightfully fun and provides plenty to reflect on regarding community, celebration, enthusiasm, encouragement, and joy.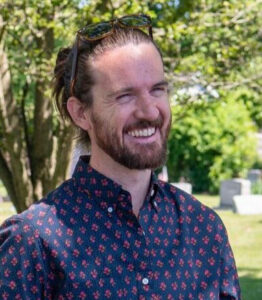 The service will also be livestreamed at https://www.bethel.net/live-stream/.