Learn about the Ignatian Volunteer Corps 12/7 1PM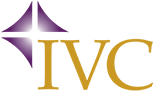 THE IGNATIAN VOLUNTEER CORPS: A RETIREMENT COMMITMENT THAT MAKES A DIFFERENCE
The Ignatian Volunteer Corps (ivcusa.org), a Jesuit ministry, offers experienced men and women (most age 50+) exceptional volunteer opportunities, matching them with the greatest social needs of our time.
IVC works in partnership with hundreds of nonprofit partner organizations that provide lgnatian volunteers with substantive work serving individuals who have slipped through this country's safety net. Ignatian volunteers usually serve two days a week at their volunteer site. They also take part in regular local gatherings with their fellow IVC volunteers, reflecting prayerfully on the work they are doing and supporting one other in their commitment.
John Green, IVC's director for Philadelphia and our area of New Jersey, is holding an information session where you can explore whether this commitment to volunteer service through IVC might be right for you. It will take place at St. David the King, 1 New Village Road, Princeton Junction on Thursday, December 7, at 1:00 PM. You can register for the session at bit.ly/IVC-Dec7. If you can't come to the session, simply email John Green with your name and any questions you might have: jgreen@ivcusa.org.