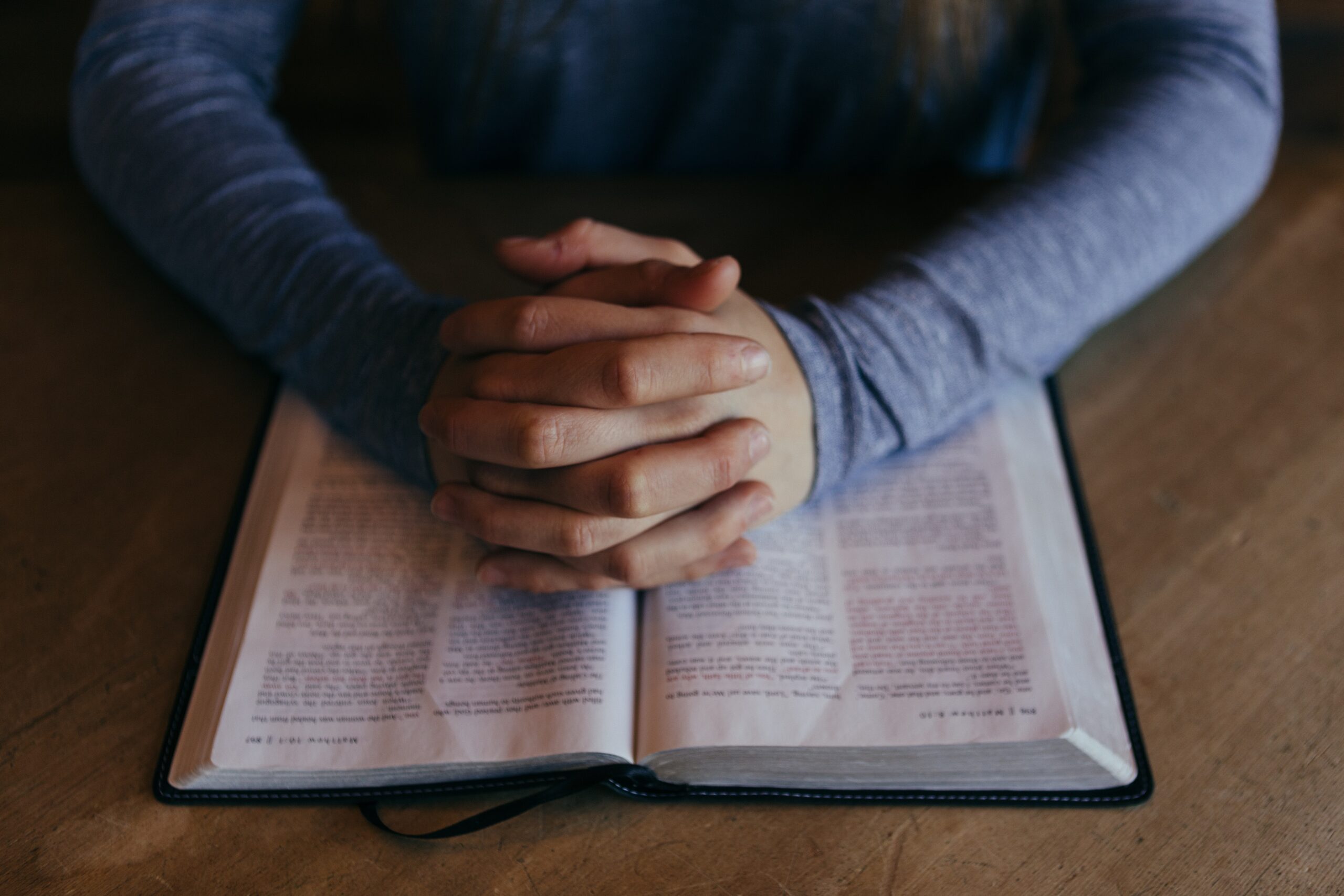 Fall Bible Study Groups
Bible study groups will be meeting in person and/or via Zoom this fall. Enjoy warm fellowship in person at St. David the King, or just open your computer, click on a link, and enjoy lively discussions in the comfort of your own home.
Register online at www.stdavidtheking.com/bible or by contacting Dorothy Soi at dtkbiblestudies@gmail.com or by phone or text at (609) 439-7477.
---
Parents of Faith Group (for parents of young children)
Monthly Meetings (date and time to be determined by the group) – via Zoom only
Facilitator: Jeffrey Pinyan (japhy.734@gmail.com or 609-216-3992)
Study: God's Word on the Family
Preparation Time: None
Enjoy lively discussions based on inspiring family-oriented Scripture passages. As we learn more about God's Word, we'll grow in our faith, share our thoughts and enjoy moments of laughter, too. Whether you participate with or without your spouse, you'll feel comfortable in this friendly group. And no apologies are ever necessary for interruptions by little ones or pets! We understand that parents have busy schedules. Join us when you can!
Young Adult Bible Study Group (Ages 20s and 30s)
Tuesdays, 7:30 – 8:30 PM – Meeting in the Spiritual Reading Room and via Zoom
Facilitators: Brandon and Kate Dolly (brandon.m.dolly@gmail.com)
Study: Letter to the Galatians
Preparation Time: None
Join us as we dive into St. Paul's Letter to the Galatians. This season we'll take a close look at the depth of love God has for each of us, how Christ's sacrifice unlocked our salvation, and what we must do as His followers to unite our lives to his sacrifice so that we can enter fully into Him. Please join us as we grapple with this question: "What must I do to be saved?"
Men's and Women's Bible Study: Mondays
Mondays, 1:30 – 3:00 PM – Meeting in the Spiritual Reading Room
Facilitator: Joe DiLiberto (609-890-9530 or joediliberto@optonline.net)
Study: When You Pray: A Clear Path to a Deeper Relationship with God – Ascension study by Edward Sri
Preparation: Weekly readings, questions for reflection and Scripture meditations. Workbook required. Preview here.
This study will assist you in starting your prayer journey, revitalizing your prayer life, and strengthening your relationship with God so you can give God your whole heart. What God did in the lives of countless saints, He wants to do in the lives of ordinary people like us. And that's what this study is about: the journey of prayer God wants to take us on. 7 Sessions (October 16 to November 27).
Men's and Women's Bible Study: Fridays
Fridays, 7:30 – 9:00 PM – Meeting in the Spiritual Reading room and via Zoom
Facilitator:  Anne Clifton (609-936-0596 or ARZClifton@gmail.com)
Study: Jesus: The Way, the Truth, and the Life Part 1 – an Ascension study by Marcellino D'Ambrosio, Jeff Cavins, and Edward Sri
Preparation:  Weekly readings and reflection questions
This study, anchored in the Gospels, will explore the entirety of Jesus' life to help us know and love Him more deeply. The Part 1 topics are Jesus and History, In the Beginning, the Desert Way, Discipleship, and the Truth About God. Part 2 (during Lent) will cover the remaining five sessions. At each session, we will discuss reflection questions, then watch a wrap-up video lecture filmed in the Holy Land. Workbook required.
Women's Bible Study: Tuesdays
Tuesdays, 7:30 – 8:30 PM – Meeting via Zoom only
Facilitator:  Dorothy Soi (609-439-7477 or dtkbiblestudies@gmail.com)
Study: James—Applying God's Word to Our Everyday Lives
Preparation:  None
James offers practical guidance on issues that measure our true faith and spiritual fruitfulness. He calls all believers to live a life that demonstrates faith marked by godly behavior. This warm and welcoming group is ideal for beginners and offers optional opportunities for in-person fellowship and prayer.
Women's Bible Study: Thursdays
FULL
Thursdays, 10:00 – 11:30 AM – Meeting in the Spiritual Reading Room
Facilitator:  Barbara Bocchino (609-799-0850 or BNEB1@msn.com)
Study:  The Eucharist in Scripture – a Little Rock Scripture Study by Clifford M. Yeary
Preparation:  Weekly readings and questions for reflection.
Our study explores the biblical theme of meals shared in faithful fellowship and in covenant relationship with God. Old Testament meals, the Last Supper, the "Bread of Life" discourse, and the early church's practice of "breaking bread" are also covered. Workbook required.
Women's Bible Study: Fridays
Fridays, 10:15-11:45 AM – Meeting via Zoom only
Facilitator:  Lynn Morris (609-731-9688 or lynnmorris@aol.com)
Study: Finding Unshakable Hope in God's Promises
Preparation:  Weekly readings and reflections via e-mail
Please join us as we discover renewed and unshakable hope in God's promises! Part I of this two-part study will begin on October 13 and continue for 6 consecutive weeks. Part II will take place during our Lenten Bible Study session in 2024.
---
Testimonies of Group Members
Bible Study is fulfilling, informative and thought provoking. I had no idea what to expect when I registered, but I knew, right from the first day, that this was what the Holy Spirit led me to. The groups are welcoming and Scripture focused. The meetings are informal and friendly, allowing you to share your thoughts on Scripture if you desire to. There is no pressure. I learn something during each session, and I'm drawn to read more of the Bible during the week. We are called to know, love and serve our Lord. Bible Study helps us to know Him further and deepen our relationship with Him. Peter Eckel
The Bible studies are awesome. They allow a group of friendly people the opportunity to discuss Scripture in a relaxed setting. Every week I learn something about the Lord, the Lord's word, and from everybody else in the group. I hope that the Bible studies go on indefinitely. Michael Huber
I have been attending Bible study groups for several years and find it to be soul nourishing and strengthening for the seasons of life that we all go through. I felt a wonderful peace that comes with reading God's Word.  I encourage you to join a Bible study group and assure you that you will be blessed by it in more ways than you could ever have imagined!  Eva Petruzziello