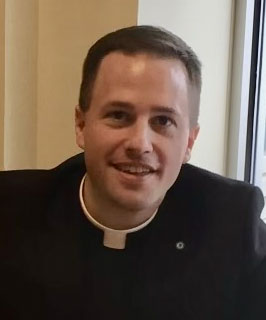 FR. JASON PARZYNSKI
Administrator
Fr. Jason M. Parzynski was ordained to the priesthood on June 6, 2015 and was appointed administrator for St. David the King effective July 1, 2023. He also serves as the chaplain at Notre Dame High School, where he has largely dedicated his time since ordination.
Fr. Jason is a graduate of Michigan State University where he obtained a BA in Business-Pre Law and then attended seminary at both the University of Saint Mary of Lake – Mundelein (near Chicago) and the Pontifical North American Seminary in Rome. While in seminary he also served as a chaplain candidate in the United States Air Force Reserve. Prior to ordination, Father Jason served as the Bishop's Chief of Staff, worked in the Diocesan Catechetical Office, where he helped develop ministry outreach initiatives for children with autism, catechetical training for volunteers in both English and Spanish, and the summer intensive religious education program for the diocese. Father Jason also served as the youth minister for St. David the King.
Since ordination to the priesthood in 2015, Fr. Jason served as the priest secretary to the Bishop, Vocation Director for the Diocese, and diocesan chaplain for the Catholic Athletes for Christ Ministry. In addition to serving as chaplain to Notre Dame High School he also taught the philosophy course.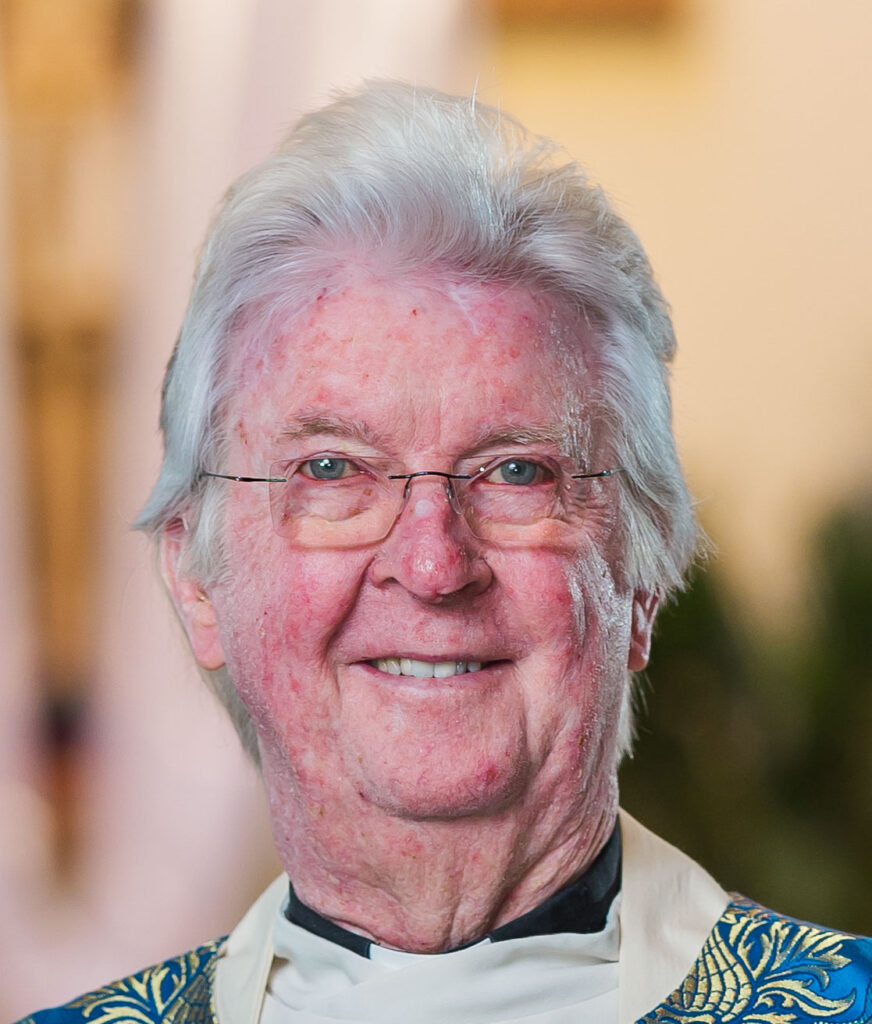 FR. TIMOTHY CAPEWELL
Pastor Emeritus, Weekend Assistant
Fr. Tim served as pastor of St. David the King from 1994 until his retirement in June 2023. Born in Trenton, he attended Cathedral Grammar School, Trenton Catholic Boys' High School and Cathedral High School. He earned a Bachelor of Science degree in education from Northeast Missouri State University (now Truman State University) and a master's in education from Monmouth College (now Monmouth University). Before he entered the seminary, he taught history in the Missouri and New Jersey public school systems and worked for a Wall Street brokerage firm. He entered Immaculate Conception Seminary in 1979, where he earned a Master of Divinity degree. He was ordained to the priesthood Nov. 12, 1983, by Bishop John C. Reiss. Before St. David the King, Fr. Tim served as parochial vicar in Our Lady of Perpetual Help Parish, Maple Shade; St. Paul Parish, Burlington; St. Paul Parish, Princeton; and St. Theresa Parish, Little Egg Harbor.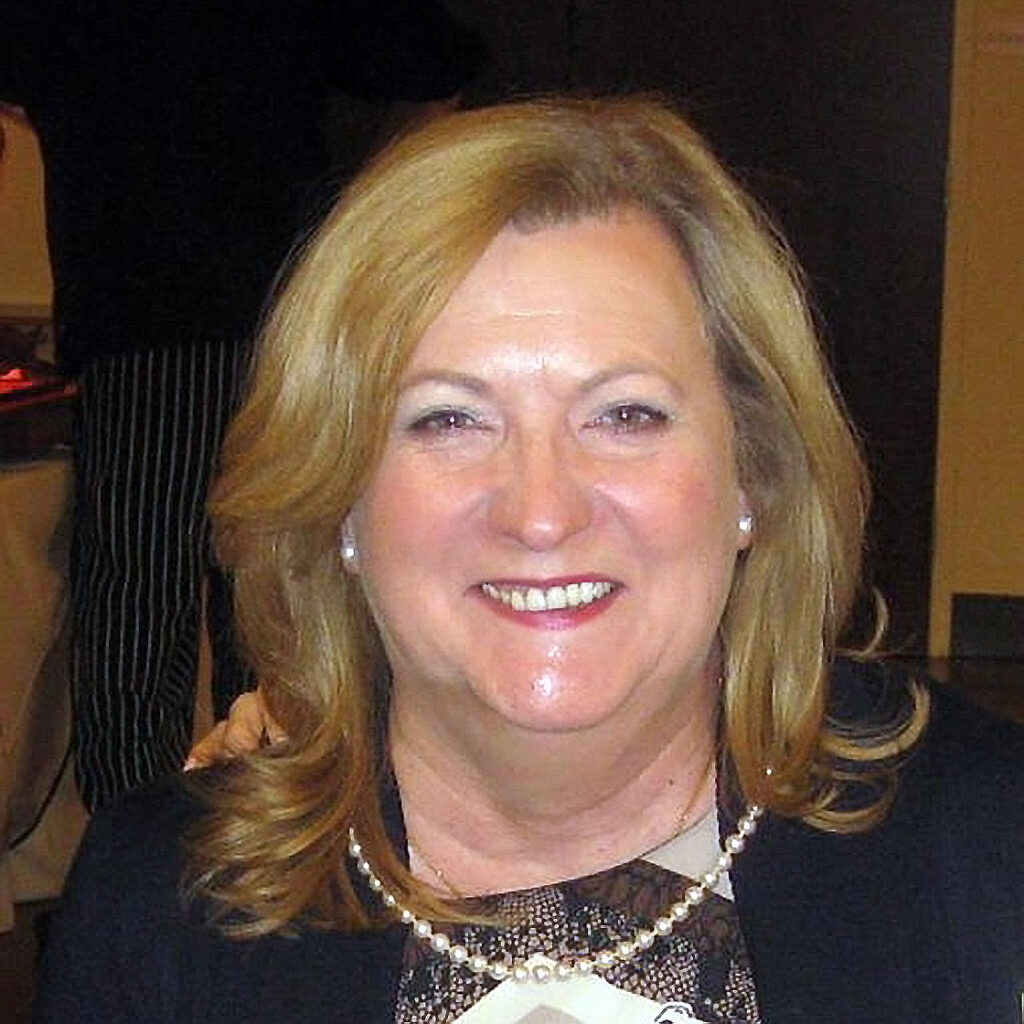 NANCI BACHMAN
Director of Lifelong Faith Formation
nbachman@stdavidtheking.com
609-275-7111 x311
Nanci received her bachelor's degree from The Pennsylvania State University and her master's in theology from Georgian Court University. She has over twenty years of experience in ministry at St. David the King. Currently, she is the Pastoral Associate and Director of Lifelong Faith Formation. In December 2006, she was commissioned as a Lay Ecclesial Minister in the Diocese of Trenton. In May 2010, she completed the Spiritual Director Program at the Upper Room in Neptune, NJ. She is a Mercy Associate for the Mid-Atlantic Region with the Sisters of Mercy. Before working full-time for the Catholic Church, Nanci spent over twenty years in Pharmaceutical Industry Management domestically and internationally. Nanci brings a unique set of skills and joy for the Lord to her ministry.
DEACON TOM BAKER
deacontombaker@gmail.com
609-306-3760
Tom has served at St. David the King since his ordination in 1994. He is engaged in preaching, baptism and wedding preparation, adult faith formation, and prison outreach. He is also a trained spiritual director. He retired from a long career in the media business in 2022; he worked for many years at The Wall Street Journal and was also publisher of Commonweal for more than a decade. He has degrees from Princeton and Columbia Business School. His wife Sue McSorley is an attorney and they have three grown daughters and one granddaughter. He posts some of his homilies at lectionaryhomilies.com.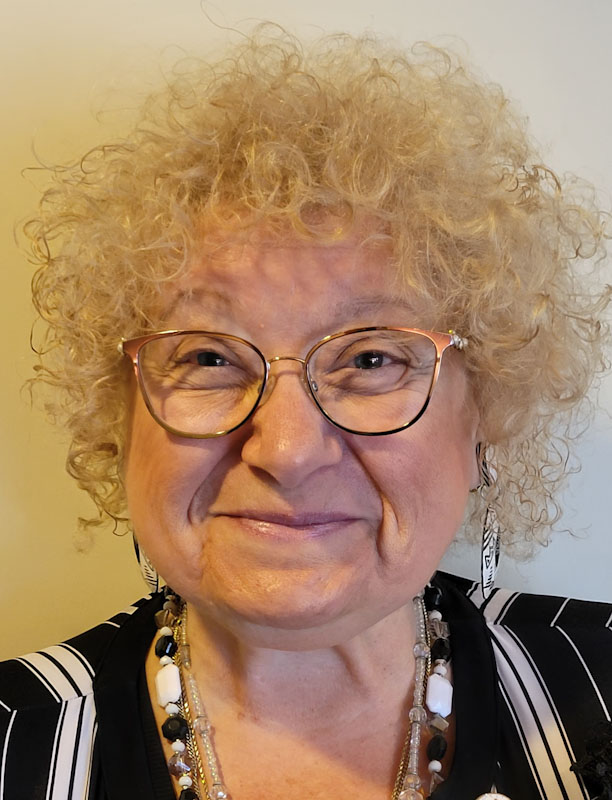 DEBRA CAMILLERI
Weekend Office Assistant
dcamilleri@stdavidtheking.com
609-275-7111 x5
Debra and her "awesome" parents joined the parish in 2003, and she has been working here since May 2013, first four days a week and now mostly on weekends. She also works 3-4 days weekly at a local printer/computer repair company. She was originally pursuing a career as an English teacher at the College of New Jersey, but instead she was enthralled by fashion, and she and her mother opened the Lu Ann Dress Shop (daywear/eveningwear) in Hamilton in 1970 and operated it for 33 years. She has many happy memories of their fashion shows, New York buying trips, and lifelong friendships with Bobby Rydell, Steve Lawrence and Eydie Gorme. Debra served four years as St. David the King Columbiette President and encourages ladies to join this wonderful group of generous women.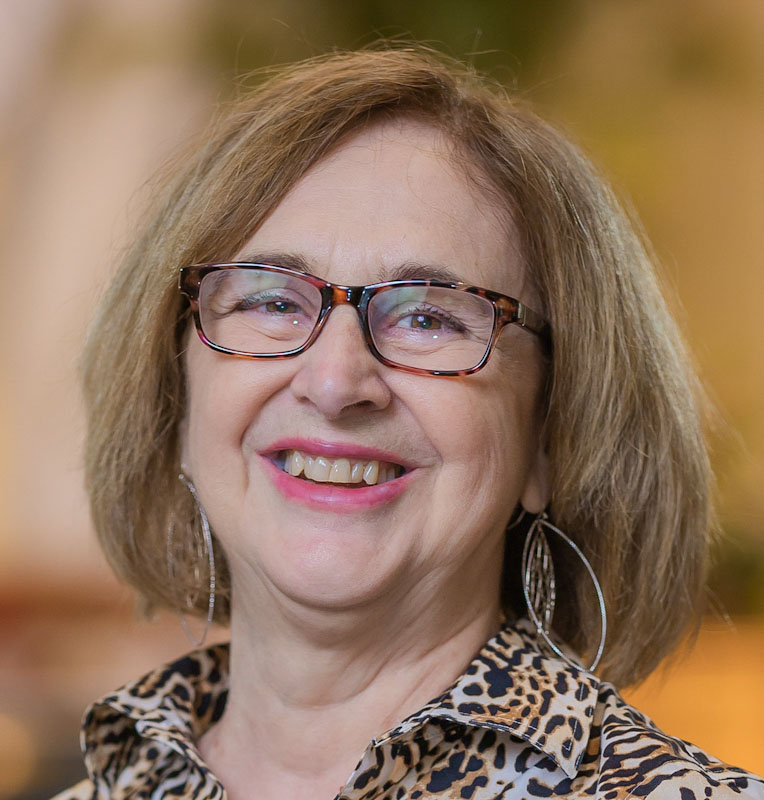 MICHELE CUIULE
Lifelong Faith Formation Secretary/
Coordinator for Grades 5-8
mcuiule@stdavidtheking.com
609-275-7111 x314
Michele has been the secretary for the Lifelong Faith Formation and Safe Environment Coordinator since 2008. She also holds certificates in Catechesis and recently became a Coordinator for grades 5-8. She is also a Board Member for the Visitation Home in Yardville, NJ. Along with her husband Frank, they raised two wonderful daughters, Angela & Danielle, and now loves being called "Nonna" by her three beautiful grandchildren. She enjoys assisting parish families with registrations and answering questions about the Religious Education Program. She also especially enjoys working with her colleagues.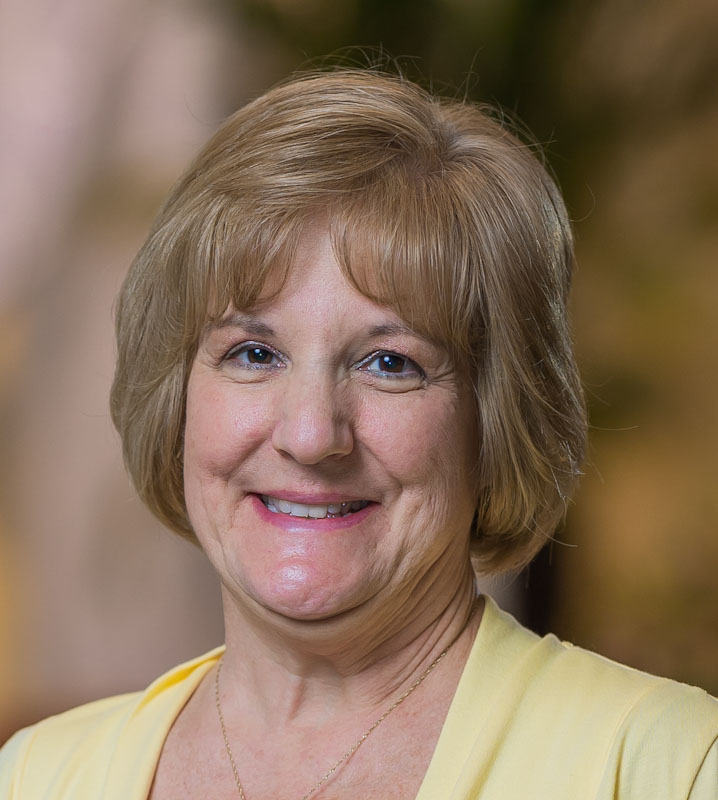 DONNA DeLORENZO
Lifelong Faith Formation Secretary/
Coordinator for Grades 1-4
ddelorenzo@stdavidtheking.com
609-275-7111 x315
Donna has been a parishioner at St. David the King for over 20 years and has volunteered as a 2nd grade catechist and a collection counter. In 2021, she joined the staff as a Secretary in the Lifelong Faith Formation Department. She has a Bachelor's Degree from Rider University and over 35 years of experience working in Corporate America, primarily as an Executive Assistant. For many years, she also ran a part-time birthday party business for children. She loves helping others and especially enjoys interacting with the children in the religious education program.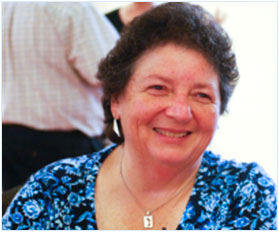 CHERYL ELLSWORTH
Pastoral Associate
Cheryl is a native of Princeton Junction who received her BS in Nursing from Catholic University of America and worked in Critical Care for several Washington, DC Hospitals and for the American Red Cross Blood Services in staff and management positions. She returned to the area after 22 years in the Washington area.
After her retirement from nursing, she joined the parish in 2006 and worked in various positions including Office/Business Manager until her retirement in 2021. She continues to help with projects part time. Cheryl has a Certificate in Pastoral Care from the Diocese of Trenton.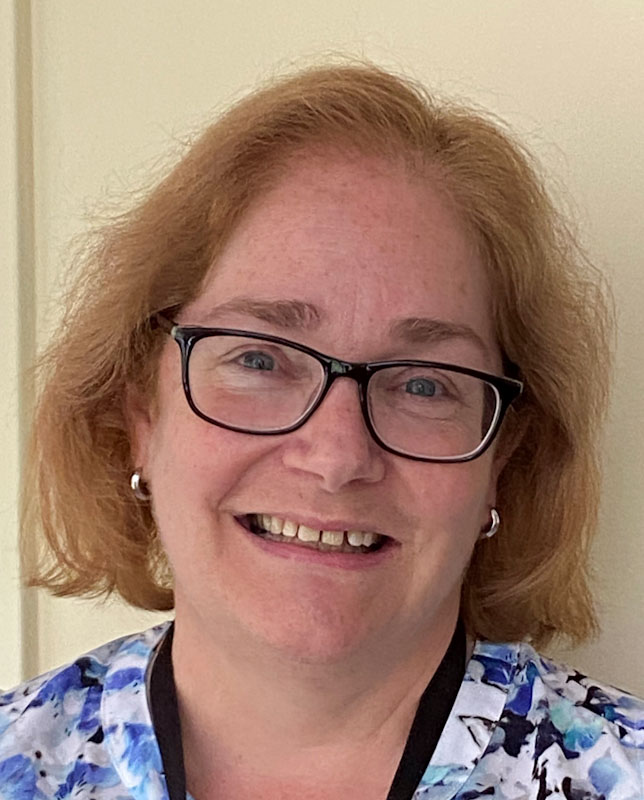 DEIRDRE MISIURA
Business Manager
dmisiura@stdavidtheking.com
609-275-7111 x318
Deirdre joined St. David the King in October 2020 as Business Manager. She earned her Bachelors of Commerce and post-grad diploma in Education at University College Galway, Ireland. She moved to NJ after college and taught at Catholic Schools in the Archdiocese of Newark before working in accounting in a public traded company in NYC. She stayed home with her daughters until they were in school and then worked in a local accountant's office until joining St. David's.
She has served at St. Anthony's in Hightstown in many capacities and has been a catechist there since September 2000. She and her husband, Steve, have 2 grown daughters, Fiona & Tara.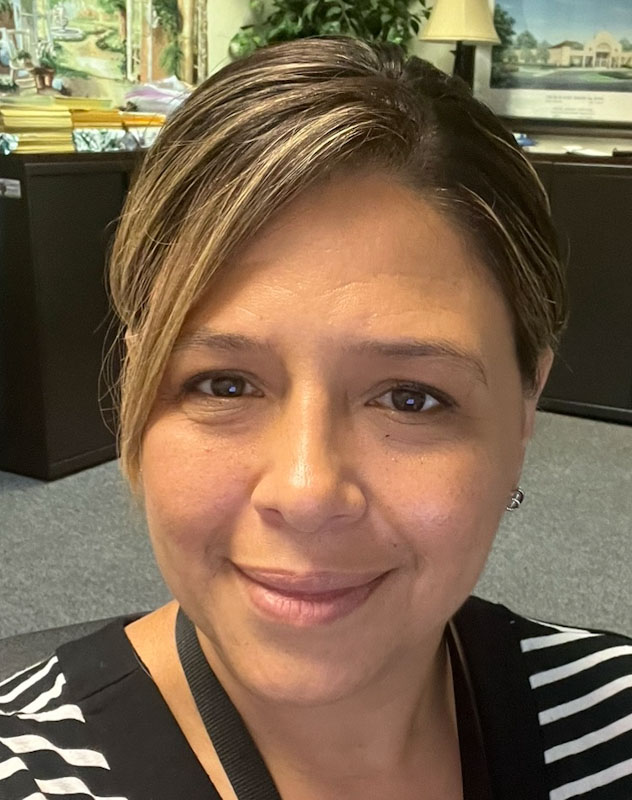 VIVIAN OLIVETI
Parish Secretary
voliveti@stdavidtheking.com
609-275-7111 x5
Vivian has been with St. David the King since the end of November of 2022, as the Parish Secretary. As Parish Secretary, she schedules baptisms, assists with the registration to enroll new parishioners, coordinates the schedules for eucharistic ministers and lectors, and answers the phone, just to name a few. Before working at St. David, she was a stay-at-home mom for 17 years, raising her three boys. By trade, she is a Licensed Funeral Director and worked all throughout North, Central, and South Jersey serving families of all different religious denominations.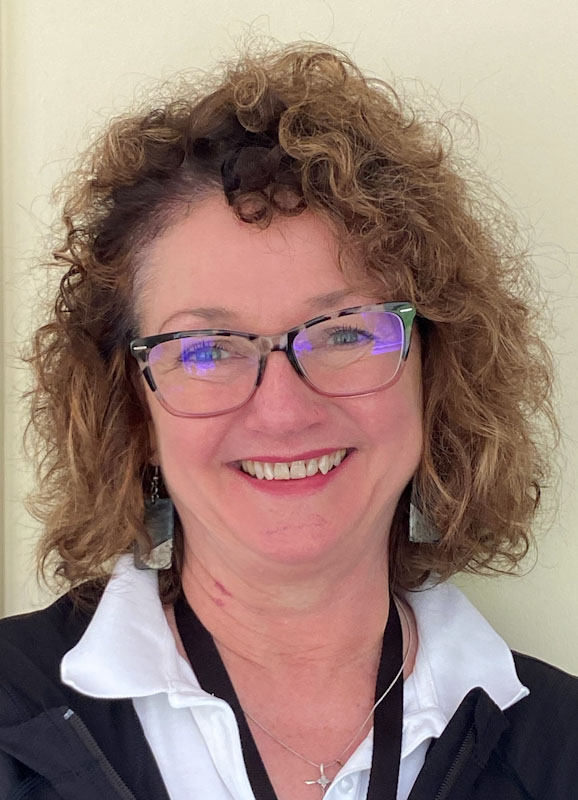 MAGGIE PROVINE
Director of Parish Operations
mprovine@stdavidtheking.com
609-275-7111 x325
Maggie has been a parishioner at St. David the King for nearly 30 years. She volunteered as a Eucharistic Minister and collection counter before joining the parish staff in 2011 as a part time administrative assistant. Maggie now serves as Director of Parish Operations and assists families with wedding and funeral planning.
Her first career was in banking where she started as a teller, became a head teller and later worked in the small business banking department before leaving to start a family. Maggie and her husband Mike have 3 grown sons and 2 grandchildren, Luke and Fiona. She received her bachelor's degree in Education from Rider University.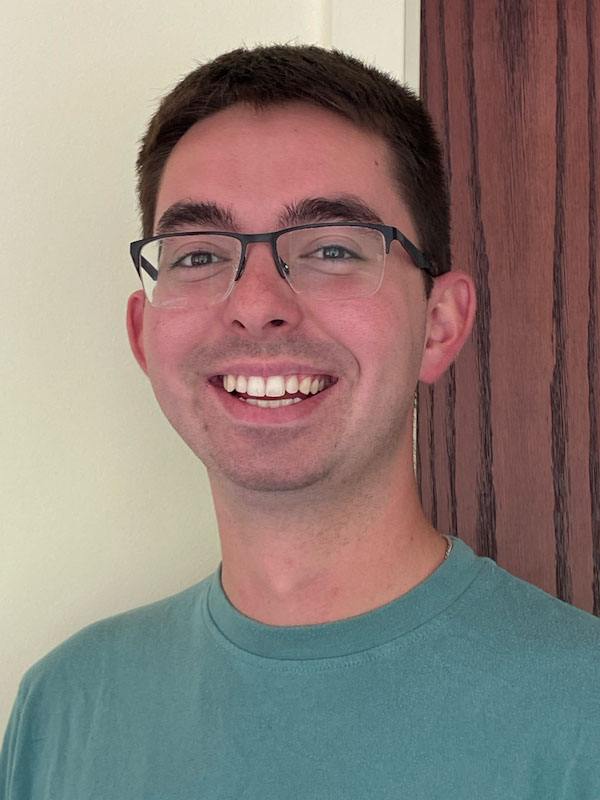 MATTHEW SIMMS
Youth Minister/
Liturgical Ministry Coordinator
msimms@stdavidtheking.com
609-275-7111 x5
Matthew recently joined the parish as the new Youth Minister and Liturgical Ministry Coordinator. He graduated from The University of Scranton in May 2023, where he received his degree in Environmental Science and Philosophy. He worked in the Office of Campus Ministries at Scranton as a student worker and sacristan. In his free time, he enjoys hiking in the National Parks, golfing with his grandfather, and skiing in the Poconos. This past summer, he took a road trip with his mom to Utah, in which he saw many National Parks along the way. He desires to combine his love of God and creation into the work that he performs.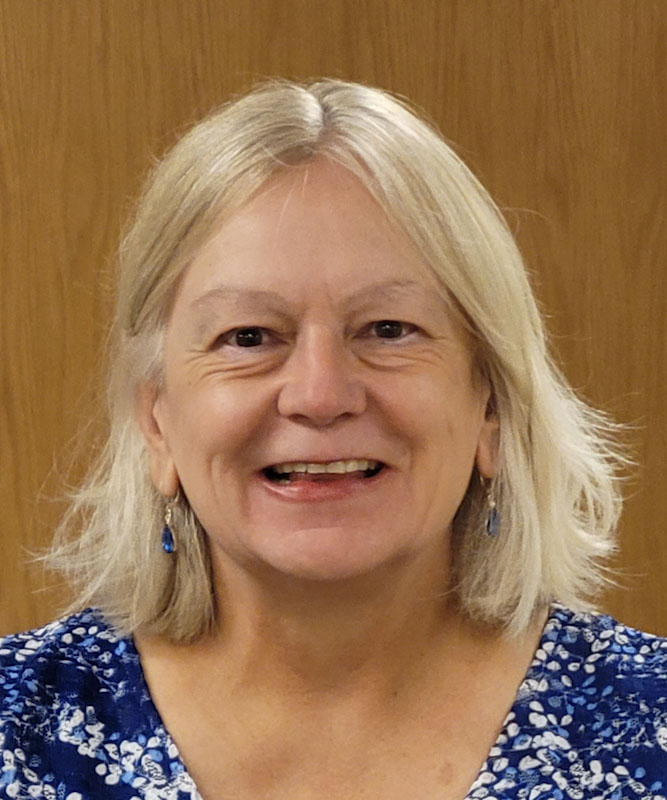 CAROL TEWKSBURY
Director of Music
ctewksbury@stdavidtheking.com
609-275-7111 x320
Carol (Baraniecki) Sullivan Tewksbury has served as Director of Music at St. David the King since 1995.
A graduate of Rutgers with a B.A. in music, she has pursued graduate study in Choral Music at Westminster Choir College and Oxford University. Carol says it's an honor and privilege to be present at a family's milestones, be they weddings, funerals, and the sacraments of Confirmation and First Holy Communion. Carol is the mother of son Tommy and wife of Arden. She lives happily in the mountains of Pennsylvania.
JORDAN TORRES
Maintenance Helper